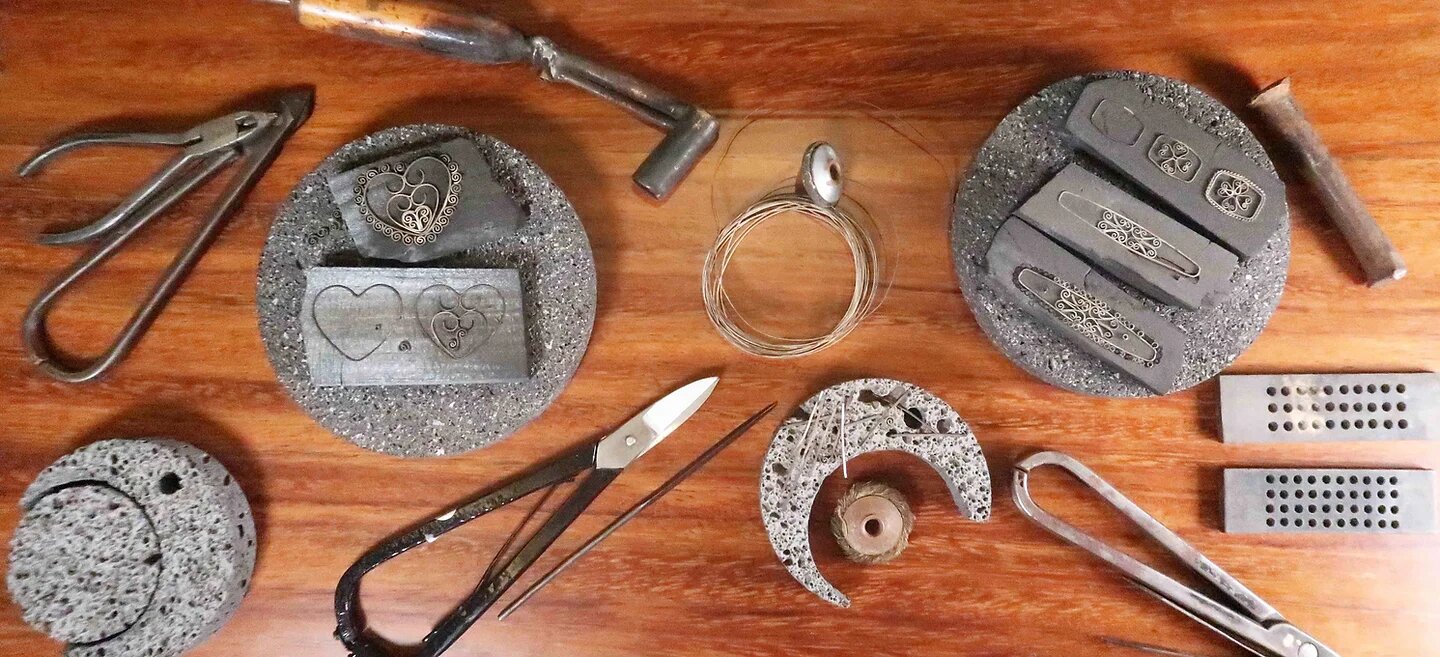 Artisan Craftmanship
Lola Garcia embraces the timeless tradition of Oaxacan artisans to create one of a kind pieces meticulously designed by hand.
The Process
The first step in creating our stunning pieces is to carefully sketch the design on paper. We then begin the meticulous process of placing gold or silver threads around the perimeter of the drawing. This is where the magic happens as the design starts to take shape.
Next, we use textured and shaped silver or gold threads to fill the design.
After the design is fully formed, we begin welding the joints with tiny pieces of metal to create a seamless finish. Once complete, the piece is ready for washing and polishing.
Depending on the complexity of the design, some pieces can take one day to create, while others can take several weeks. Our dedication to handmade craftsmanship ensures that each piece is unique and crafted with the utmost care and attention to detail.
Finally, we offer a choice of gold, rhodium, or silver finish. Whether you choose gold or silver, you can be sure that your filigree piece will be a timeless treasure that will be cherished for years to come.